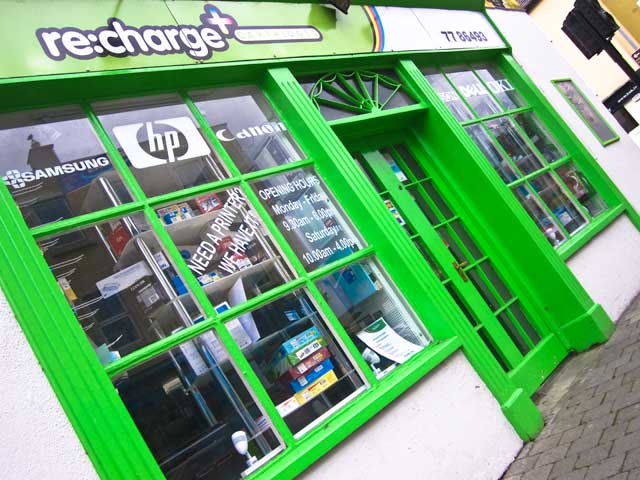 We are the largest refiller / remanufacturer of both inkjet and laser cartridges in Ireland. We are a wholly owned Irish company committed to providing a high quality well priced product. We have 32 stores nationwide producing the highest quality product through integrated cross store training.
Only the highest quality inks, toners and parts are used in our products to ensure the final remanufactured cartridge performs as close to, if not better than, the original.  Each and everyone of our stores are dedicated to giving you, the customer, the best Advice on your printer requirements.
Recharge Cartridges is the largest refiller / remanufacturer of printer cartridges in the country and as we also sell Printers and Original printer cartridges we can offer our customers the very best prices.
Recharge Cartridges Kilkenny
Open six days a week, Recharge in Kilkenny is managed by Eoin Mulhern. We service and supply local offices, hotels and schools with printer inks, office supplies and stationery. If you have any questions about your own printer, issues with printing, levels of ink or require maintenance or repair work on your printer, laptop or games console, all of that can be taken care of by calling into our shop in Irishtown or drop us an email on sales@rechargekilkenny.com with any queries.